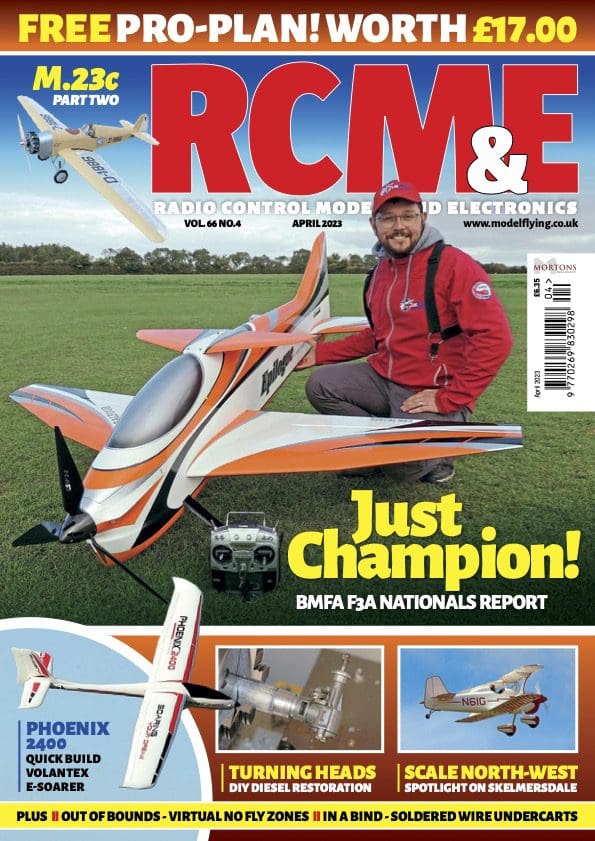 Time now to take a brief look at what we have lined up for you in the April issue of RCM&E, starting with our regular columns.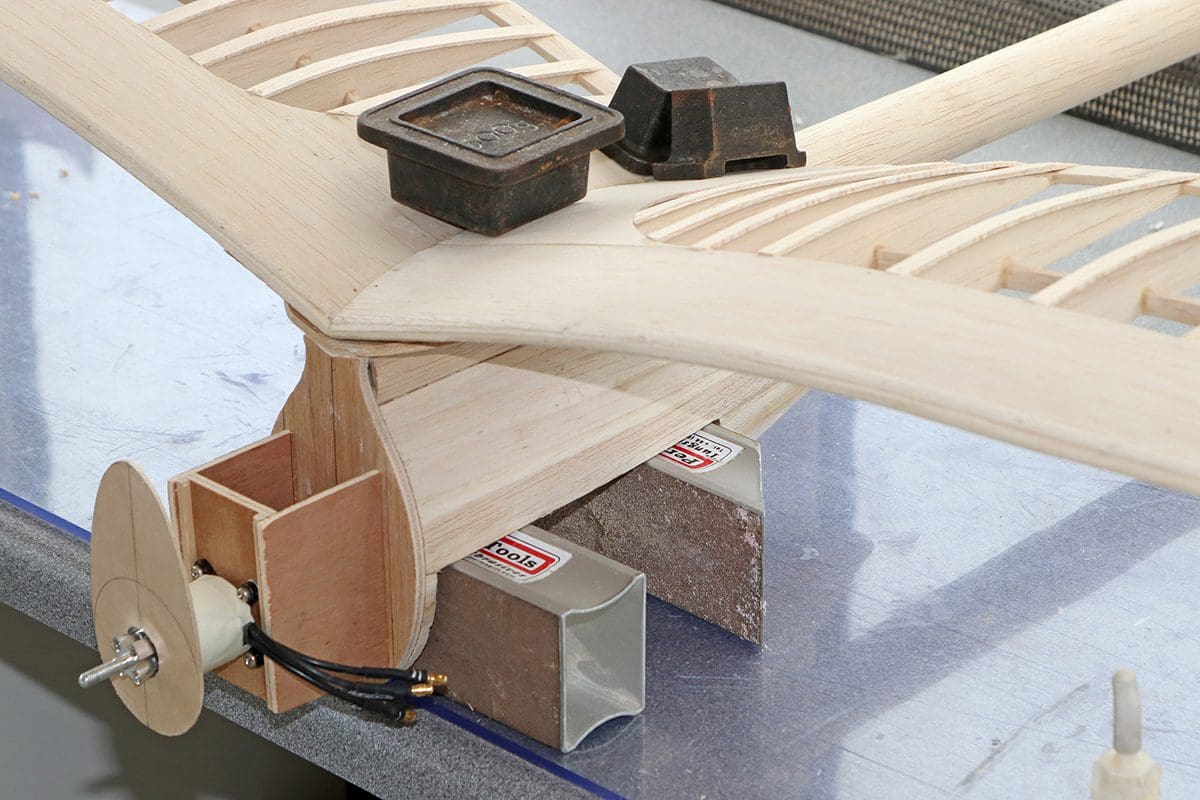 In his latest Bench Blog, Tim Hooper turns up a new cylinder head for a topless DC Merlin diesel engine and catches up on progress with his bent wing Boomer Bus build. In One Man & His Shed, Dave Goodenough shows the tools and materials needed to solder up strong wire undercarriages, and then it's over to Chris Williams for more Scale Gliding; Chris tries the time-honoured trick of rubbing oil into a reversed plan for building a second wing panel before settling off to fly his latest scale soarer. Later on, we find Keith Jackson's Aerobatic Scene column in which Keith completes his new Skyleaf Leader aerobatic model and reports from the BMFA F3A Nationals. Next up is Graham Ashby and Kick the Tyres, with another varied selection of model club based topics. Finally, in Make It Scale, Danny Fenton takes refuge from the cold weather but makes good use of his time to cover a multitude of interesting scale stories.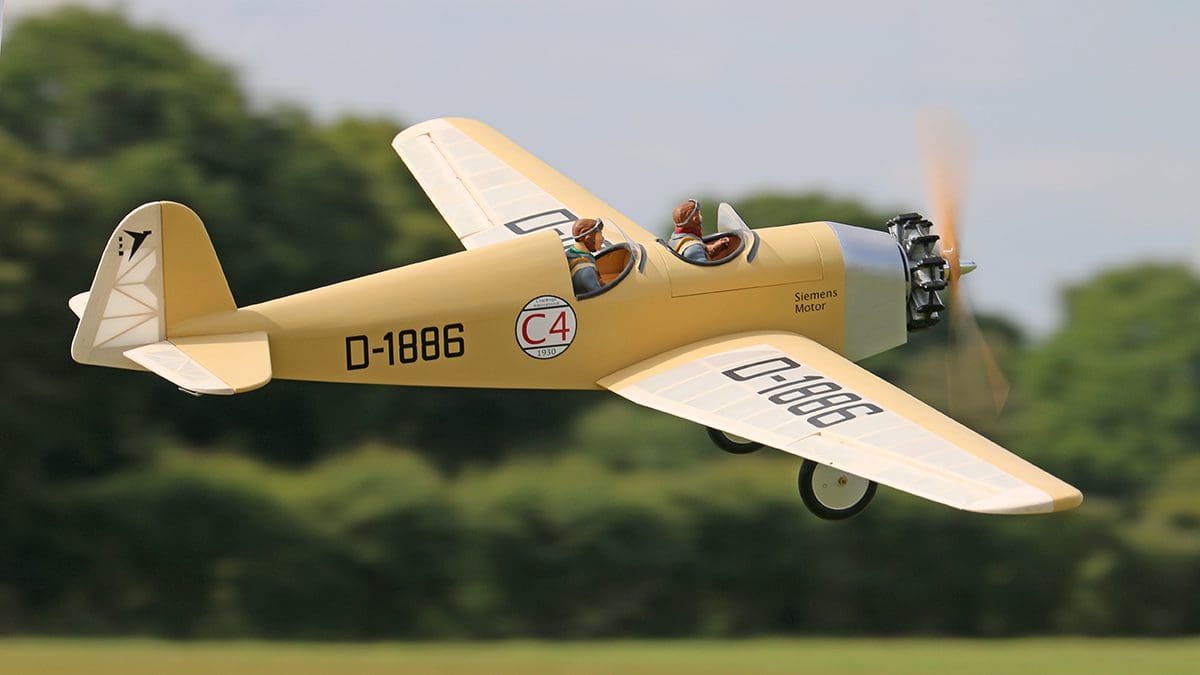 This month's centre-fold Pro-Plan provides the wing drawing that you will need to complete Jim Newberry's 1/6th scale model of an early Messerschmitt design, the BFW M.23c. If you missed part one of Jim's build article, and the fuselage plan, then do make sure to get yourself a copy of the March issue.
Article continues below…
Advert
---
Enjoy more RCM&E reading in the monthly magazine.
Click here to subscribe & save.
---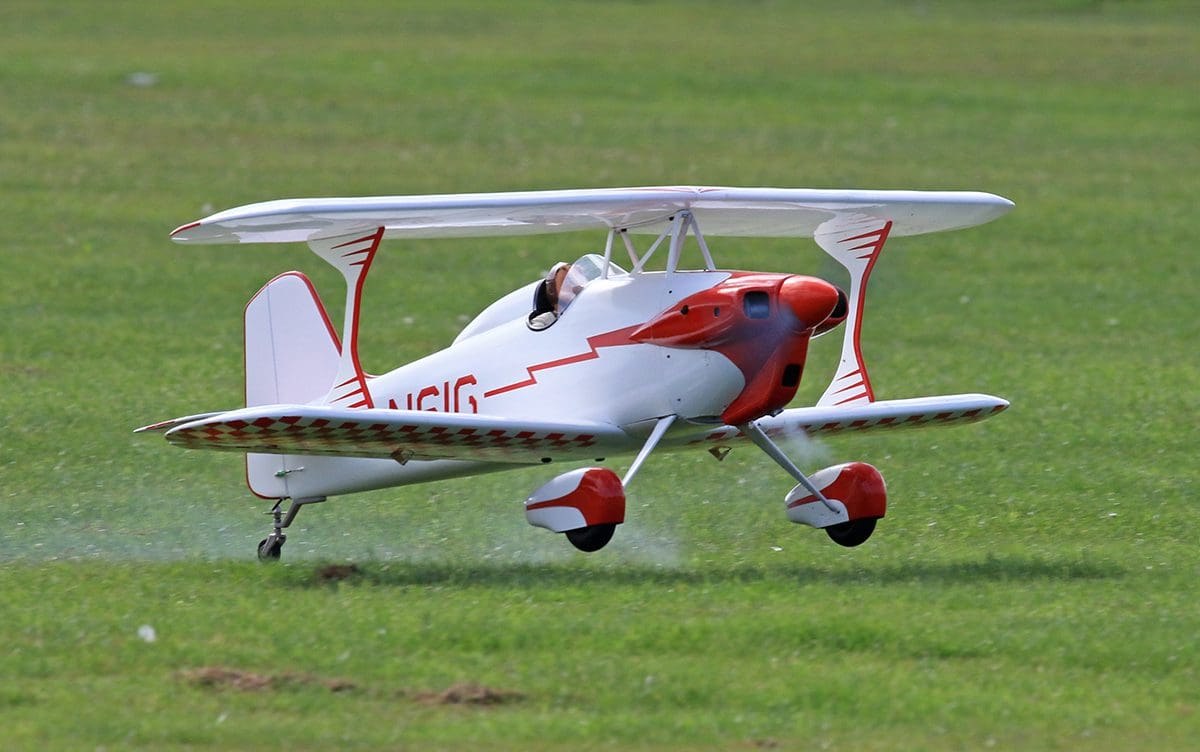 Our feature articles start with Skelmersdale Scale in which Lindsay Todd makes a return visit to a favourite event on the north-west scale flying calendar. Next, Stephen Wessel makes a piston and con rod set for his half size V8 aero engine before handing over to Frank Skilbeck, who uses some interesting hi-tech products to place virtual no fly zones around his local flying site. Finally, we join John Bristow from Deluxe Materials as he describes another selection of foam model repair tips.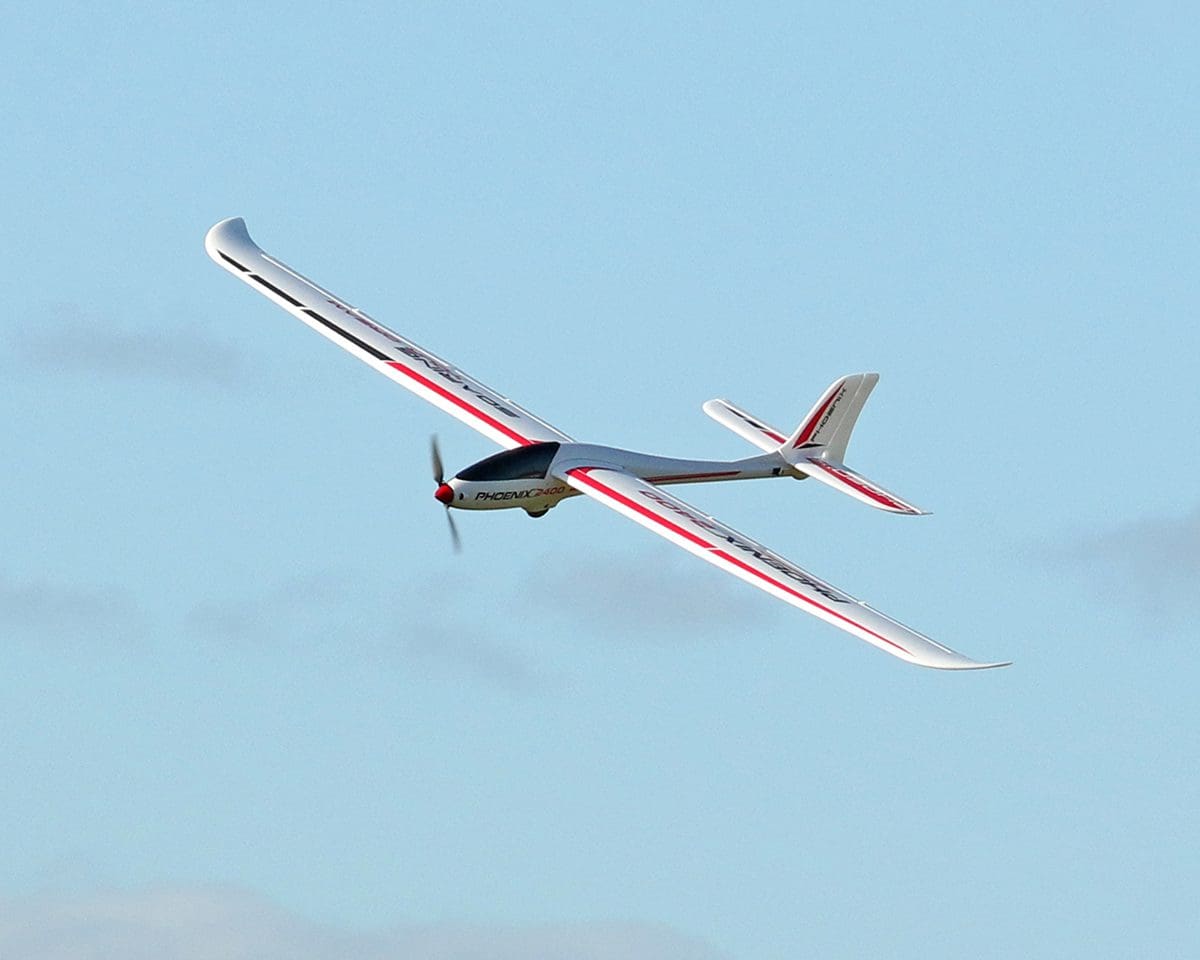 On review this month is the Volantex Phoenix 2400; having been impressed with Volantex RC's 1.6 metre Pheonix glider, John Freeman tests out its 2.4 metre stablemate. And then it's over to yours truly to finish off proceeding with my final report on flying the sleek Osprey 2 F5J electric thermal soarer.
---

Enjoy more RCM&E Magazine reading every month.
Click here
to subscribe.