Steve Woods shows how to fix any damages to your favourite foam models 
In this article Steve Woods shows how easy it is to fix any broken or damaged foam models – but only when you have the right products!
In this case Steve has chosen a delta wing model from Ripmax, the Axion RC Laser Arrow and a bruised and battered Wot 4 Foam-E.
Article continues below…
Advert
---
Enjoy more RCM&E reading in the monthly magazine.
Click here to subscribe & save.
---
1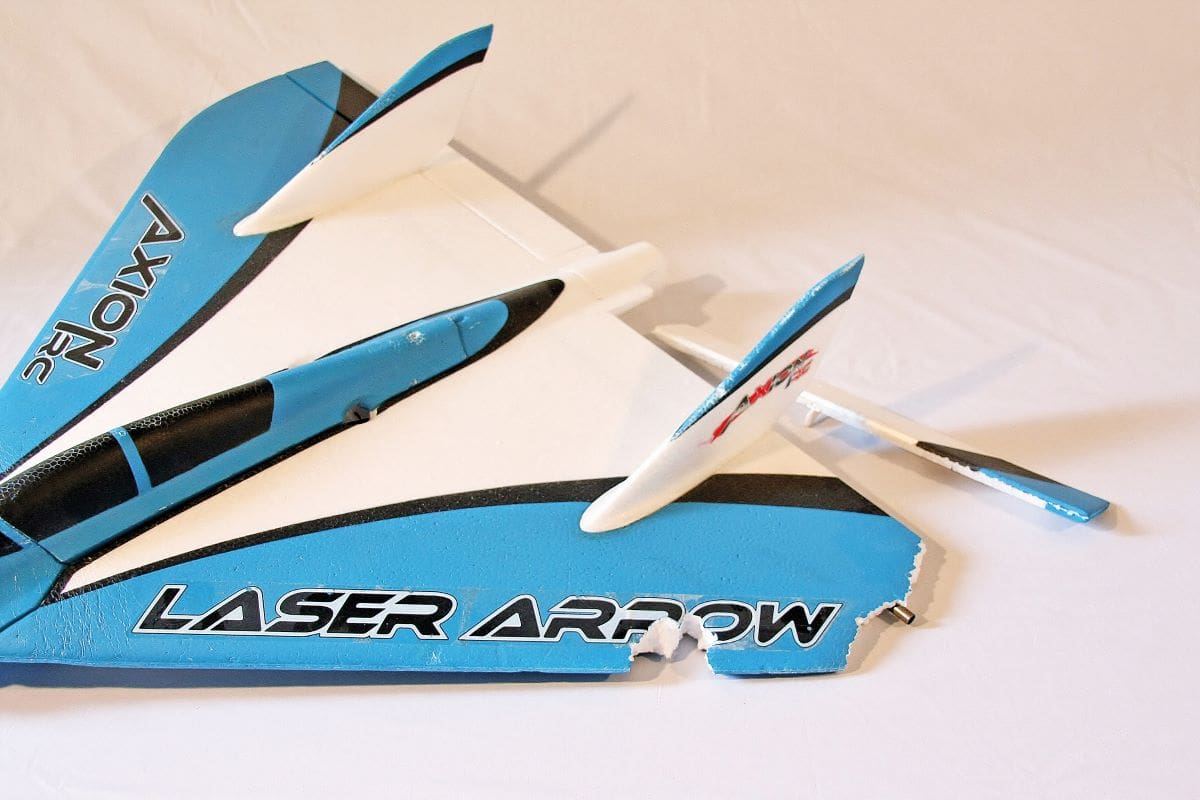 Laser Arrow looking a bit sad for itself after a prang with a wire fence removed part of the left wing.
2
Article continues below…
Advert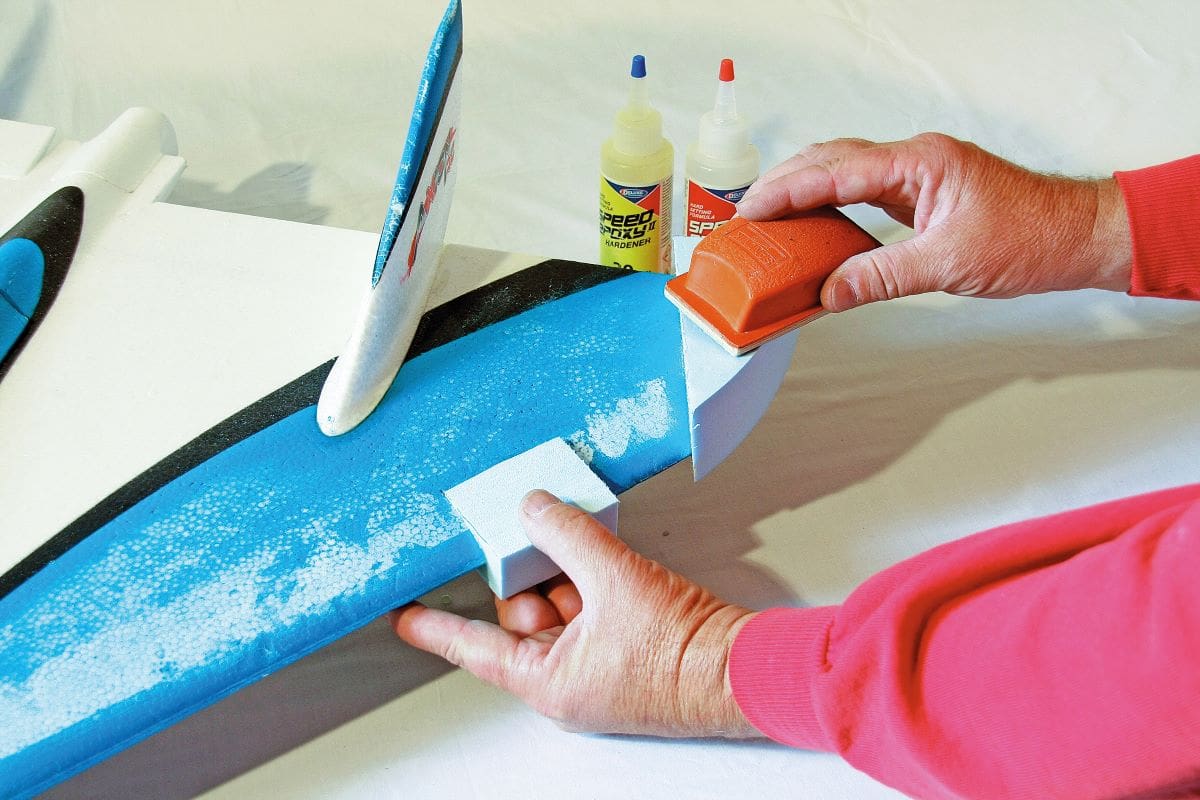 A quick repair was needed in order to get the Laser Arrow back into the air, so out came the Deluxe Materials 20 Minute Epoxy and a block of blue foam. The damaged area was cut out square and straight, and the blue foam was cut to match the hole and the wing tip. Deluxe Materials 20 Minute Epoxy was squeezed onto a mixing pallet in equal amounts, mixed thoroughly and applied to the damaged area, after which the blue foam was pushed into the hole and a separate piece fixed onto the wing tip and allowed to set.
3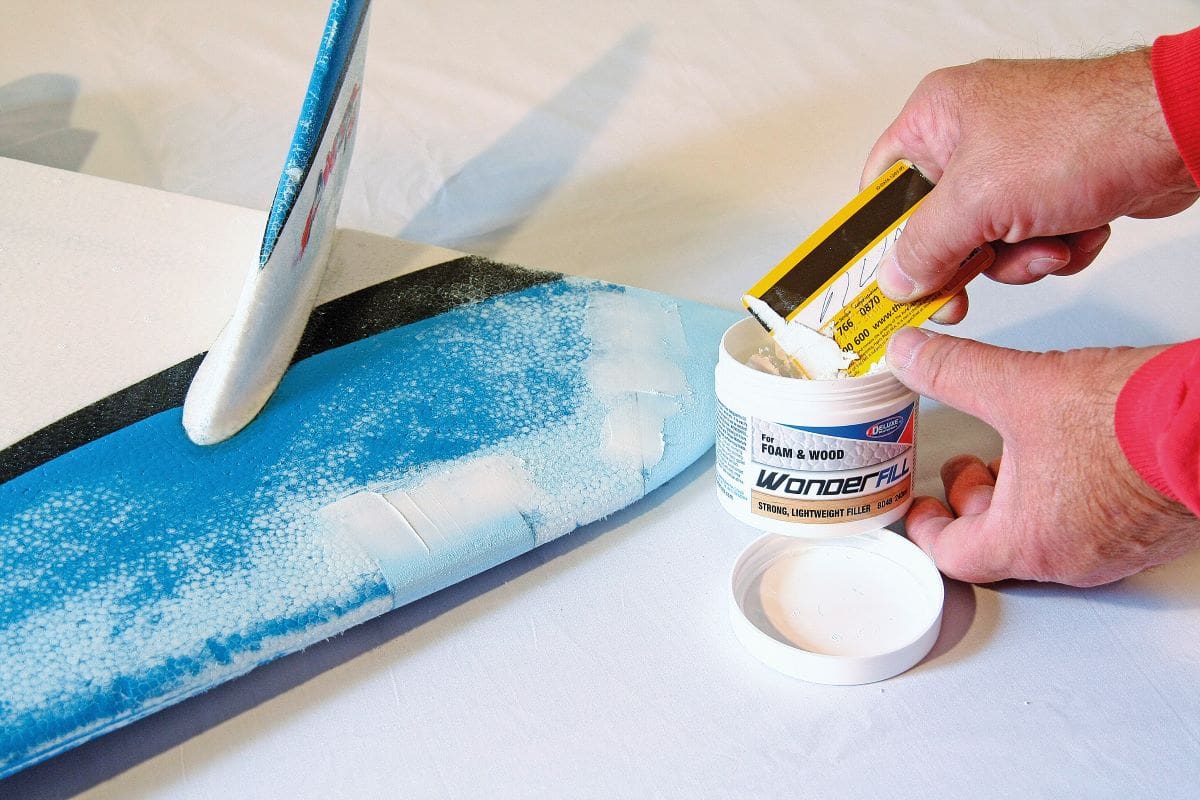 After approximately 20 minutes the blue foam was sanded to shape. Any dings and dents were filled with Deluxe Materials Wonderfill.
Article continues below…
Advert
4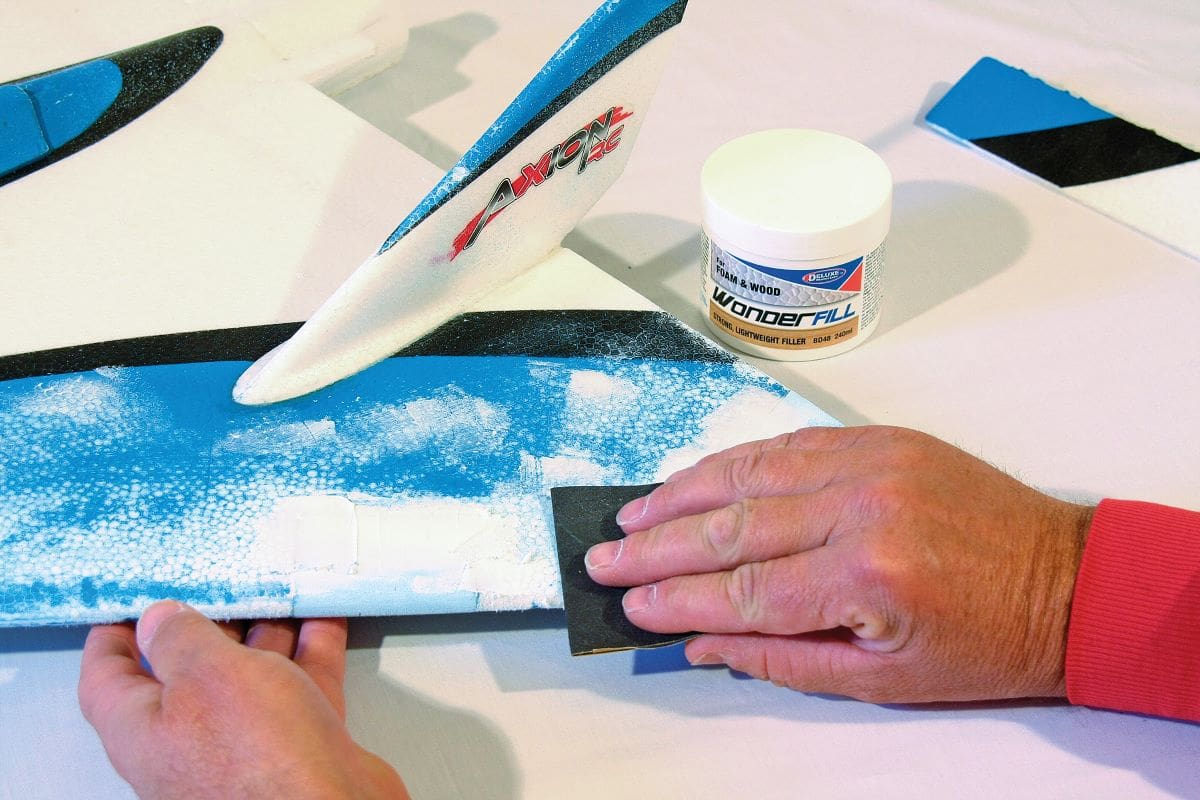 Once dried the whole area was lightly sanded in preparation for paint.
5
Article continues below…
Advert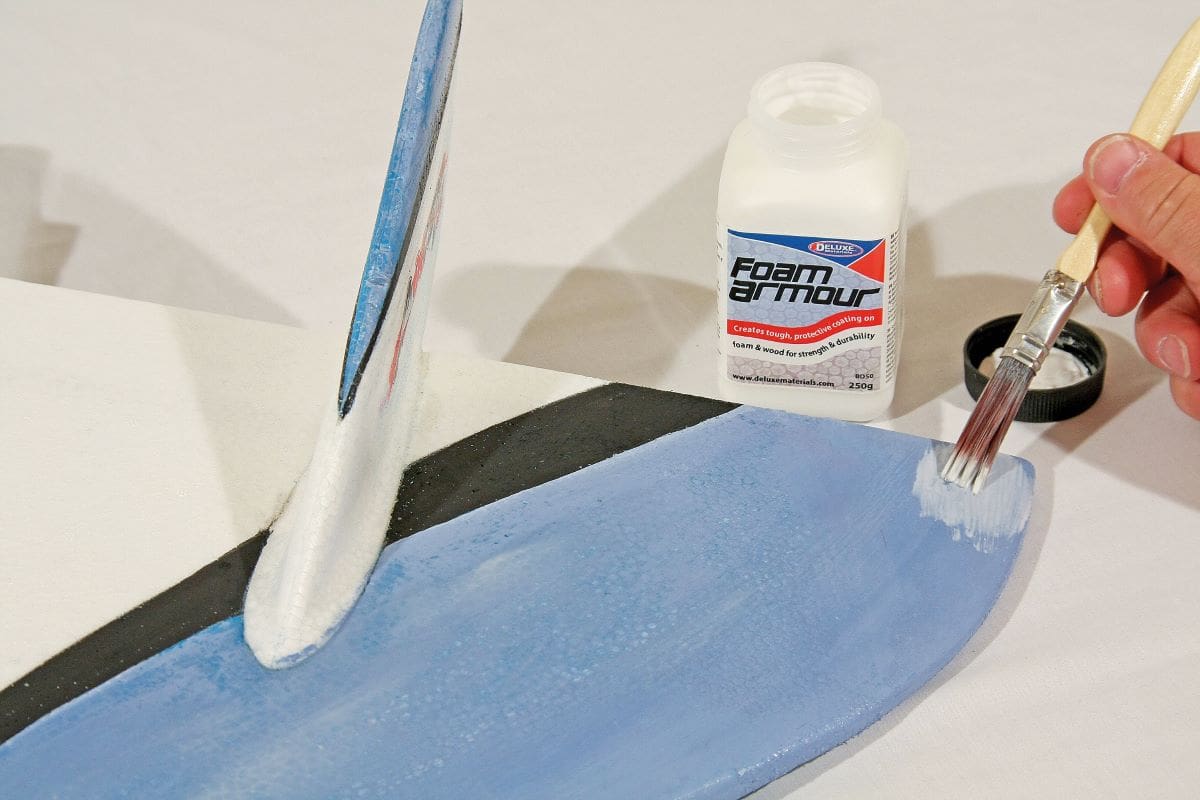 After the paint had dried the last stage was a coat of Deluxe Materials Foam Armour, which is a ding and knock resistant exoskeleton covering, ideal for protecting foam models against those hard landings.
6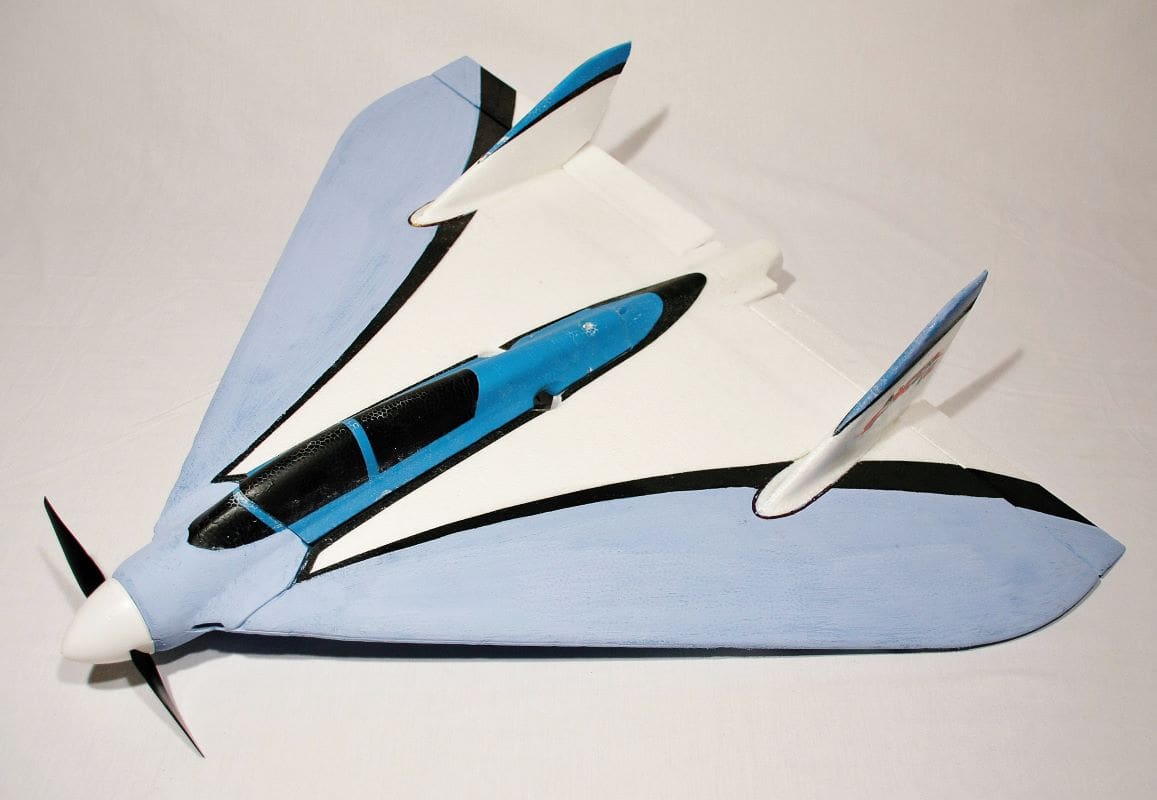 Ready for take-off, after the Wonderfill and Foam Armour treatment.
7
Next up is the Chris Foss designed Wot 4 Foam-E, another excellent moulded model from Ripmax. This one needs a new nose, after carefully cutting away the damaged area
8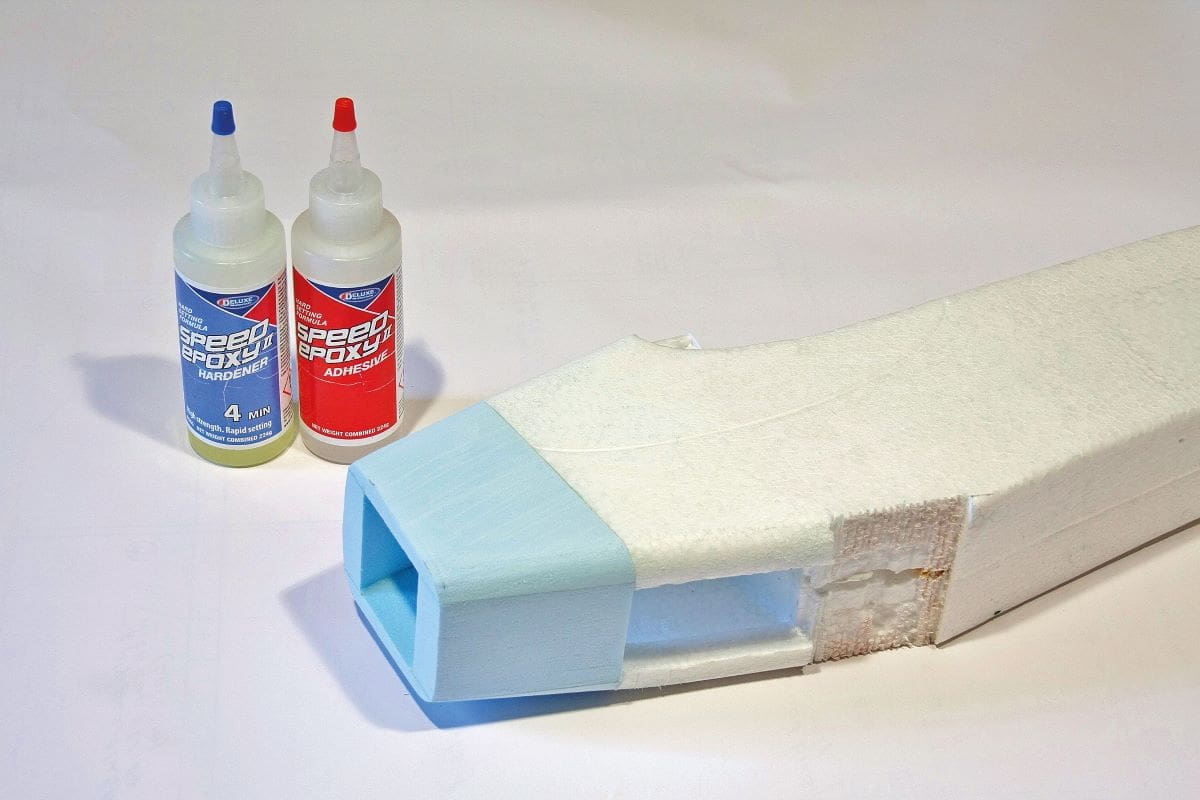 Suitably shaped pieces of blue foam were Speed Epoxied in place and then sanded to shape after the epoxy had set.
9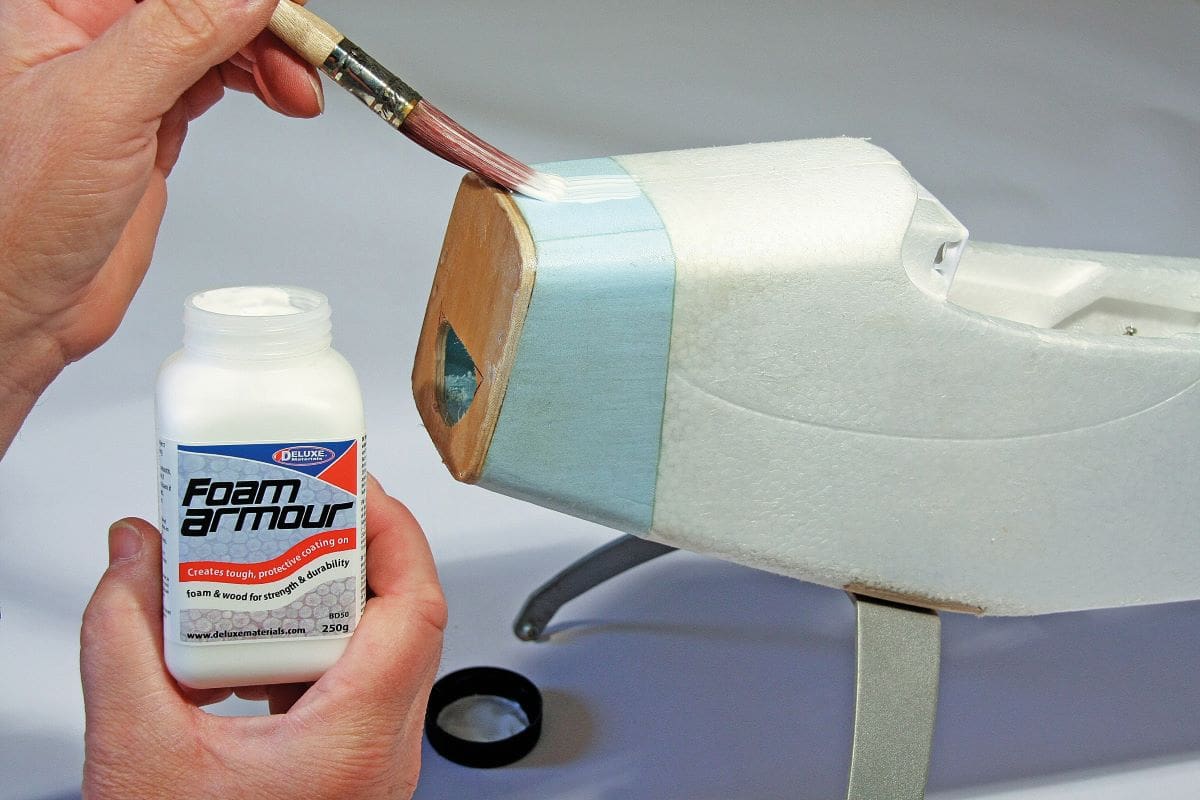 After epoxying on the plywood motor mount the surface of the blue foam was toughened with a coat of Foam Armour and allowed to dry.
10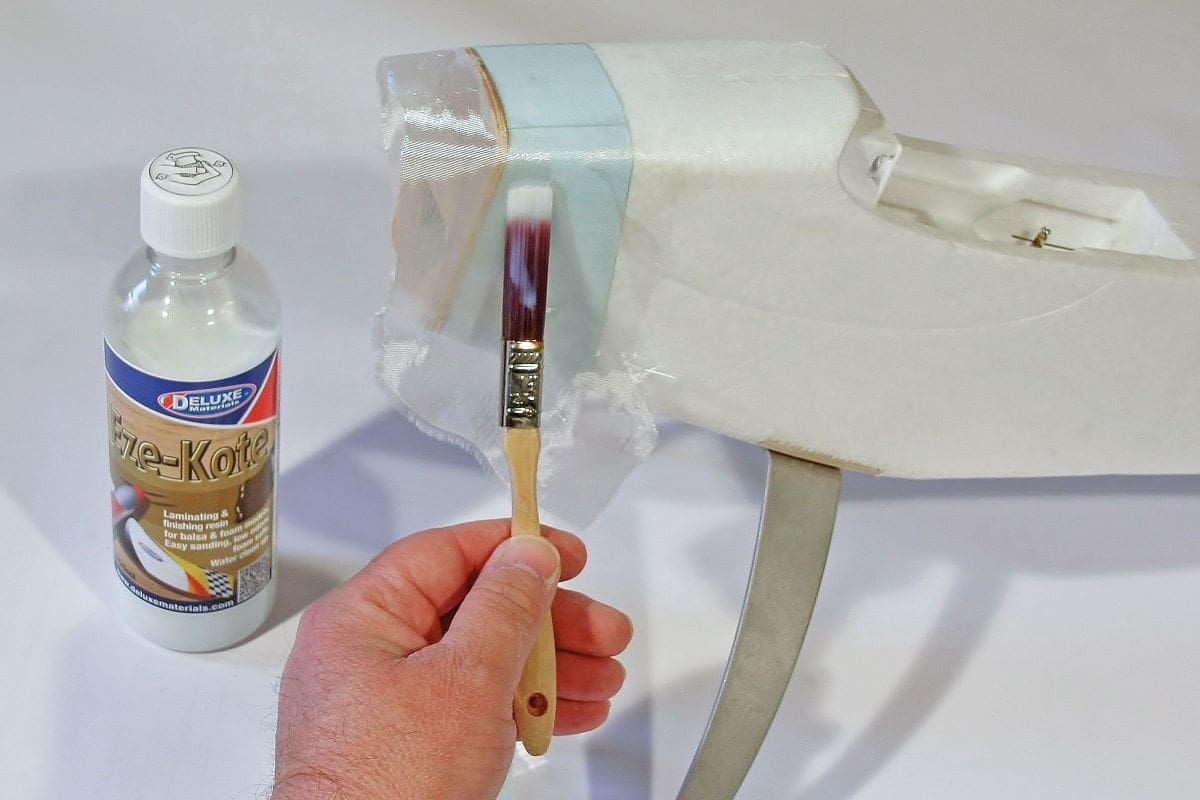 Eze-Kote to the rescue! When brushed onto a covering of 0.6 oz glass cloth it easily adds strength and dries within minutes and without mess.
11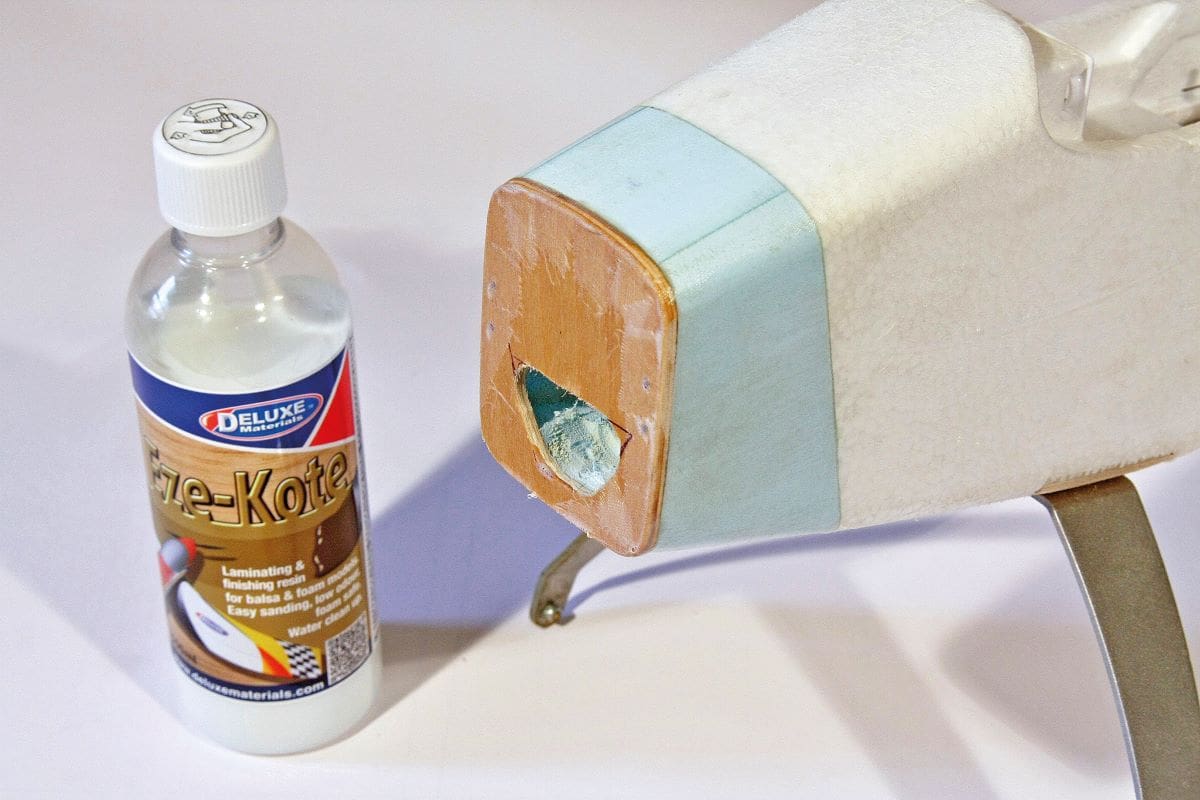 The quickly finished repair ready for reassembly of the powerplant. This Wot 4 Foam-E will be up and flying again very soon!
---

Enjoy more RCM&E Magazine reading every month.
Click here
to subscribe.