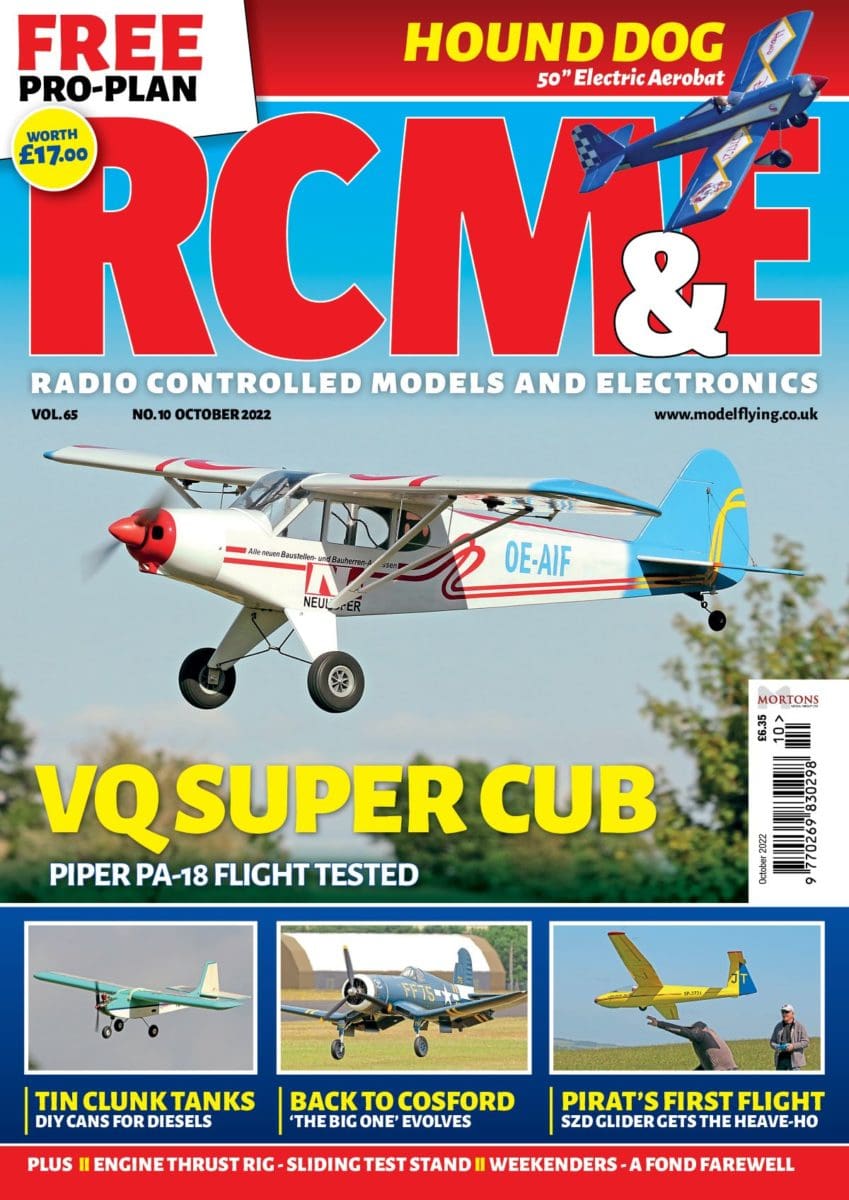 Kicking off as usual with our regular columns, Tim Hooper gets back to aeromodelling basics in Bench Blog as he solders up tin-plate fuel tanks for his diesel engines – with an aerobatic twist! Then it's over to Chris Williams, who uses his Scale Gliding column to describe the first outing with his newly completed SZD Pirat scale glider, which turned into quite an interesting flight… This month, in Aerobatic Scene, Keith Jackson finds inner peace when he describes a new 'whale' style F3A model, the Karma, before filing a report from the latest World Cup aerobatic competition, plus a look at a 'golden oldie' aerobatic design from the 1990s, RCM&E's very own Chilli Breeze. Topping off our list of regulars is, of course, Weekenders, which this time, sadly, is the final shed-based column from Mr. Whittaker, and which sees Alex in a contemplative mood.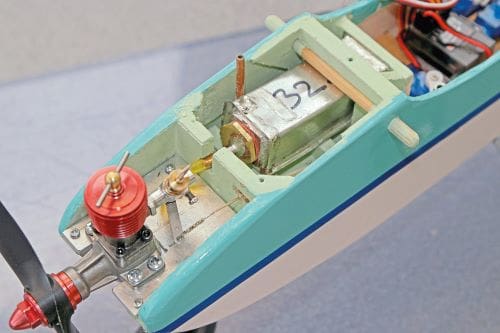 For this month's Pro-Plan, we hand the slot over to Peter Miller once more as we know that his well proven club-style designs are widely enjoyed and built by many readers. Peter's latest low winger is called Hound Dog, so please sniff it out.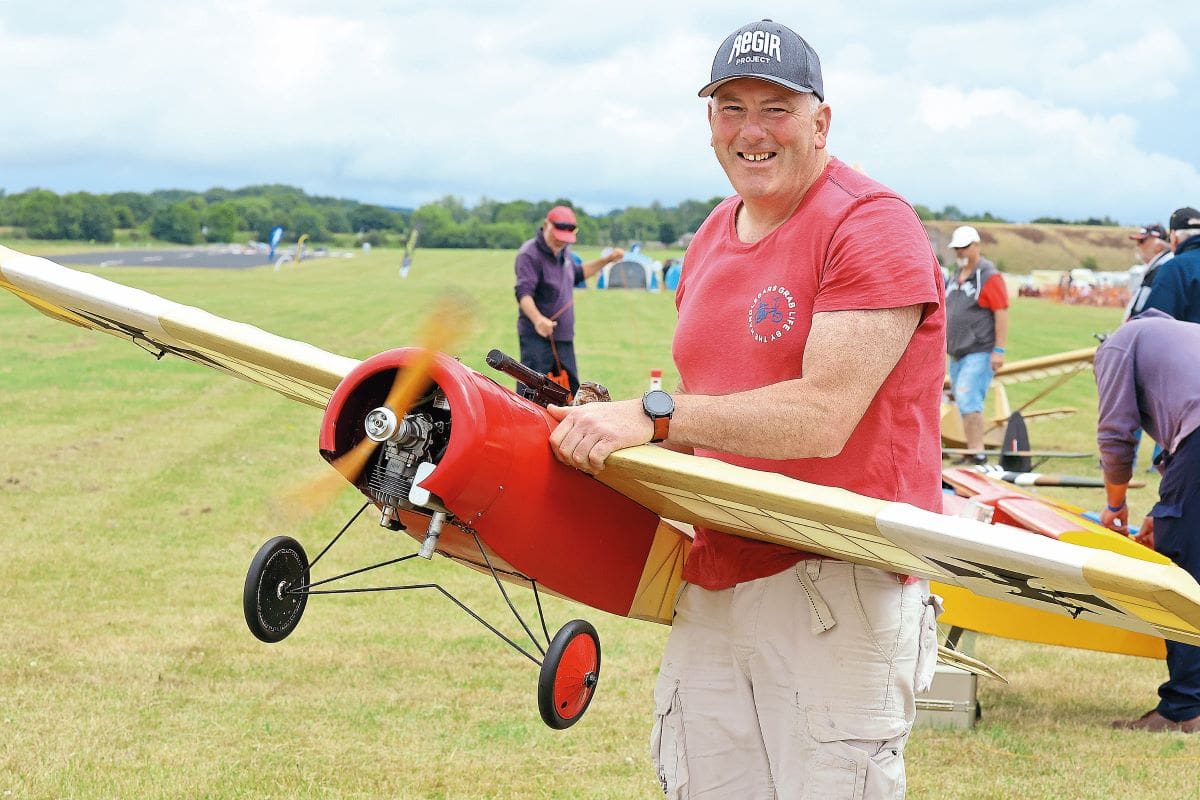 On test this month is a brightly decorated Piper PA-18 Super Cub from VQ Models, as reviewed by yours truly.
Article continues below…
Advert
---
Enjoy more RCM&E reading in the monthly magazine.
Click here to subscribe & save.
---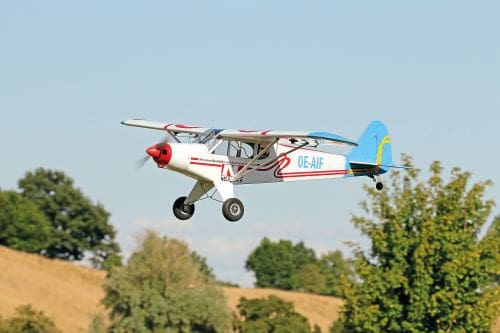 Our feature articles start with Alex's last Model Magic report, in which he takes a close look at Jon Horne's recently recovered Airworld Yak 11 show model, now resplendent in Ukrainian livery. Next, Kenny Morton concludes his build of a fine scale AW139 Search & Rescue helicopter. Then it's back to Alex, who makes his last visit to the LMA's 'Big One' at RAF Cosford. Next, Keith Beaumont describes his sliding rig for comparing the static thrust of model internal combustion engines before John Bristow wraps things up with yet another useful 'how to' from the Deluxe Materials photo studio as he demonstrates several diverse uses for DM's versatile Milled Fibre.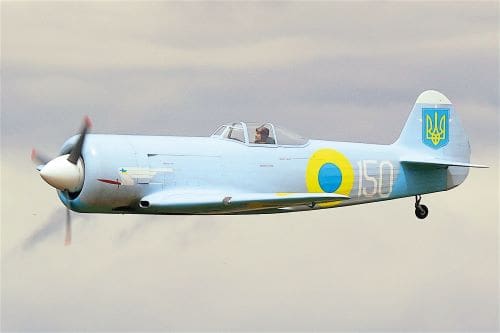 ---

Enjoy more RCM&E Magazine reading every month.
Click here
to subscribe.